Herro

Information
Species:
Human
Born:
2842 AΩX
Spira
Age:
21 (O5)
Element:
Shadow
Job Class:
Savage
Weapon:
Kilimanjaro (Long Bow)
Appearances:
Omega V: Redemption
Creator:
Mika

Herro, a young girl from the planet Spira, she joined forces with Exile after he promised to take her to new worlds, Exile gave her the power to mutate, Herro now stays in her mutation at all times.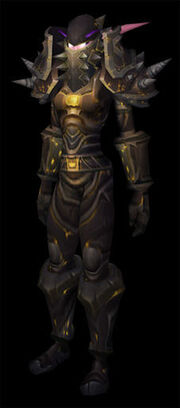 Storyline
[
]
After Exile regains his memories and leaves the party he joins forces with Herro as part of his "new party". Herro, knowing where the Seven Great Demon Gods temple on her home planet made her a valuable asset to him, as a result, dubbing her The Master of Legends. They eventually get into a boss battle against Hyrax where Herro used her limit break to finish him.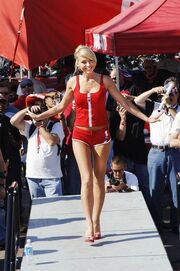 Herro debuts around the 650 page mark.
Relationships
[
]
Assiociates
[
]
The New Party
The Omega V Party
Exile, Herro is very flirtations, and has special relations with him.