Havoc

Information
Species:
Dragovian
Born:
2763 AΩX
Dragovia
Age:
100 (appears 14)
Element:
Water
Job Class:
Magist
Weapon:
Kirsi (dagger)
Appearances:
Omega V: Redemption
Creator:
Isaribi

Havok is a minor character in Omega V: Redemption.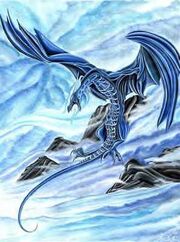 Havok is an emotionless girl, She is very passive and speaking rarely to strangers, she opens up more when she gets to know you, she is a spy for the Dragovian government, she was sent to watch the group that was sent to take care of Devourer, and report back their progress.
Community content is available under
CC-BY-SA
unless otherwise noted.