Azazel

Information
Ranking:
Unknown
Species:
Celestial Guardian
Demon God
Born:
Unknown
Age:
Unknown (Death)
Element:
Eternity
Job Class:
N/A
Weapon:
N/A
Appearances:
None
Creator:
OmegaX

Azazel (Unknown - 0 AΩX), was one of the Seven Celestial Guardians banished to Filgaia, she suffered from the Deadly Sin Lust and was killed by Xemgao.
An Image of Azazel was a Temple Guardian in the Eternity Temple during the events of Omega V: Redemption. Azazel's prerecorded vignette revealed the Seven Great Demon Gods desperation to find Xemgao, and that for a time he was on the planet Auldrant before using a Gate to go to another planet.

"We lost him... we had to find him and so we could kill him." she said as she fell to her knees and began to cry. "We were able to track him to the planet Auldrant, but he used the ancient Gate system to travel to another world. We must find him before his Wrath corrupts him."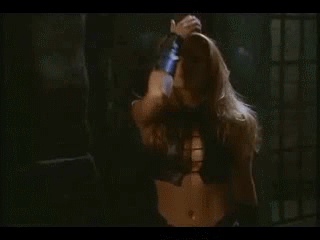 Community content is available under
CC-BY-SA
unless otherwise noted.