Aori Kaji

Information
Species:
Human (2847 AΩX - 2862 AΩX)
Half Demon (2863 AΩX-)
Born:
2847 AΩX
2863 AΩX (Resurrected as Half Demon)
Oblivion
Age:
15 (O4 - Death)
16 (O5)
Element:
Fire
Job Class:
Ninja (Omega 4)
Samurai X (Omega 4)
Dark Knight (Omega 5)
Weapon:
Phoenix (Katana) (Omega 4)
Blue Flame (Wakizashi) (Omega 4)
Rebirth (Scimitar) (Omega 5)
Appearances:
Omega IV: Oblivion
Omega V: Redemption
Creator:
Divine Avenger

Aori Kaji (2847 AΩX - 2862 AΩX, 2863 AΩX - ),also known by the alias Kage, was young male destined for greatness because of his fast skills and stealthy attacks even at a young age he was following his destiny by becoming a ninja.
Aori enjoyed his childhood on Oblivion. Growing up with Temari.
Tending to a routine trip to the general store for his mother Aori stumbled upon Danyei causing a uproar with the local guards. Fetching his weapons Aori headed to investigate. He met up with the other members and joined the crew. Always in a dispute with Genesis and concealing his feelings for fellow crew member Temari, Aori was an well known and picked on member of the group. After a whole love fiasco with Aqune, Aori was extremly upset with the group. During the trip Temari and Aori finally confessed their love for each other and got married. Soon after Temari became pregnant and due to her Half Demon blood the baby was born extremly fast and was named Rika. After their trip to Earth again Aori was killed by the president of a powerful nation..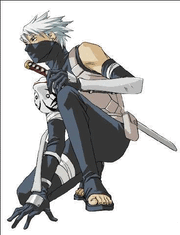 After the events of Oblivion, Aori was left dead. Consumed by Sasori's shadows, Aori's carcuss was stuck in eternal darkness his dead body overcoming many changes before Sasori resurrects the body out of the shadow realm. Sasori also after several months of searching found Aori's soul which was also stuck in the shadow realm now with the soul Sasori using his unknown abilities entered the soul into Aori's now fully changed body.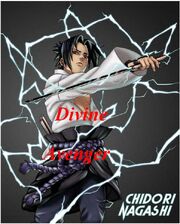 Aori went under the alias as Kage until he was sought out by Scout and Drake. Aori's dreams of revenge was realized when a man named Logan reminded him what had happened...
Community content is available under
CC-BY-SA
unless otherwise noted.