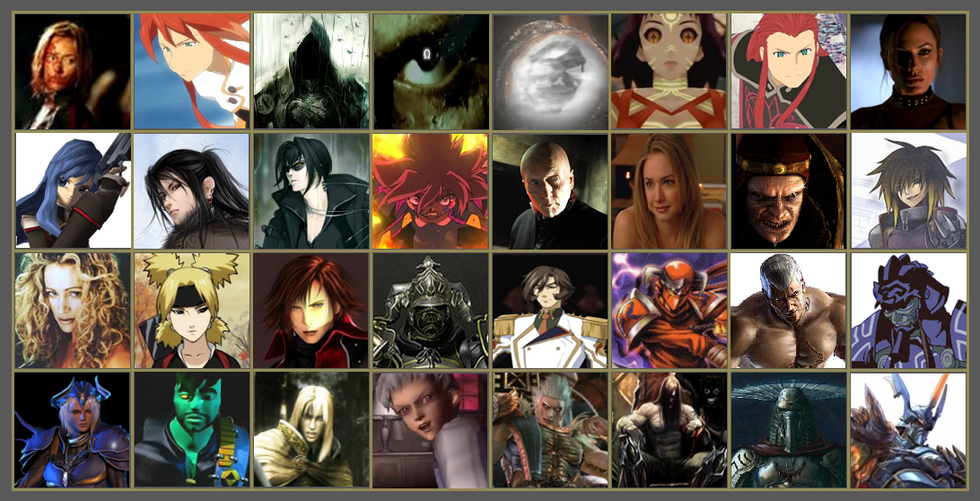 Anthology, is a compilation fighting game featuring characters from every Omega installment.
Anthology storyline is non-canon. Characters from different Omegas have been brought to Ba'al's home-world to compete in a tournament where good fights evil.
Characters
Edit
Main article: Anthology Characters
Anthology features 32 characters, in order to avoid having a character appear multiple times (example Scythe), other characters whom played secondary roles were chosen, despite this, Logan Atma is featured twice, as his character introduced in Omega V: Redemption is significantly different from his characters in Omega IX: Condemned. Some protagonists and antagonists were inverted in other games, for instance antagonist Albel Nox was a protagonist in Omega IV: Oblivion, there are other characters whose alignment shifted within the game such as Asch.
Community content is available under
CC-BY-SA
unless otherwise noted.